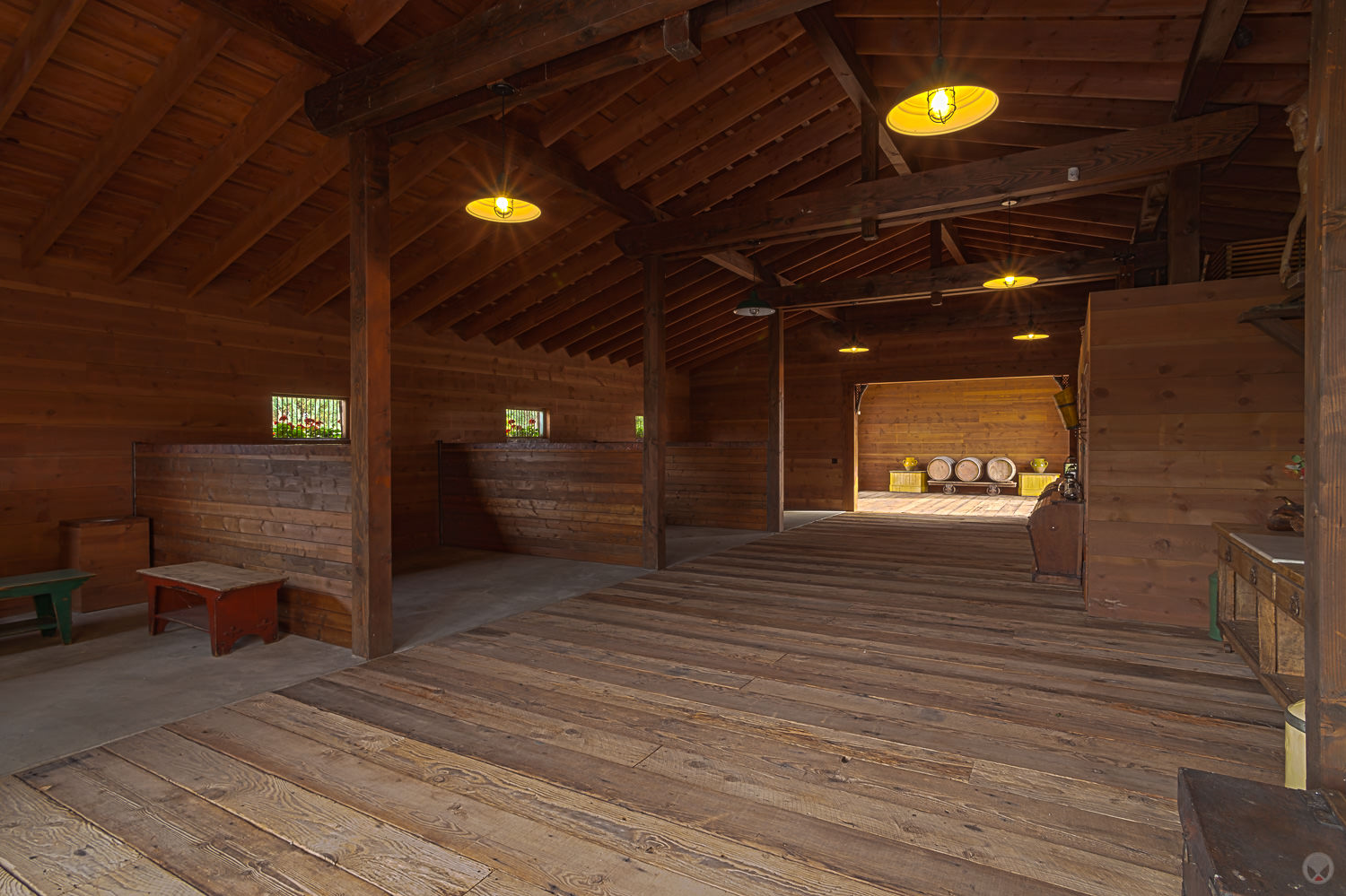 2004 : Tuscan Stables, Ranch At The Canyons, Terrebonne, Oregon
Completed while employed at Thomas Deatherage Architect, A.I.A.
Ranch At The Canyons, with Smith Rock as its backdrop, is comprised of exceptional private landholdings, averaging approximately 10 acres each, combined with mutual ownership of the entire 1,700-acre ranch and natural preserve. The architecture draws heavily from the influence of Tuscan/Napa design. Stone wrought villas evoke the peaceful image of old-world Italy while alluding also to the easy, pleasant lifestyle associated with the Napa wine country. The Tuscan Stables was the first building designed and constructed in this awe-inspiring landscape and set the standard for the style of architecture to be created in this community.
The stables building is composed of horse stalls, a tack room, maintenance office, equipment storage, and a second level viewing room. This project was quite a bit smaller than the large loft buildings I worked on in Portland's Pearl District, but it was no less interesting. In truth, it was a delight to design something that was entirely asymmetrical and aged in appearance. The design continued to evolve during construction. The covered standing area was eliminated, as were most all of the stone buttresses on the building. The arched openings on the second floor viewing room were replaced with straight timber lintels. The posts supporting the roof overhang off the maintenance shed were replaced with Juniper trees (with steel posts within). The stone courtyard surrounding the fountain was replaced with lawn. And the fountain itself changed from a round design to an octagonal shape. Even the maintenance office changed from an office into a wine tasting room (as it is currently used).
You can get a further sense of the Ranch via the following online videos:
Discover | Amenities | Monkeyface Vineyards | 10219 Vineyard Way
Building statistics:
Client: Ranch At The Canyons
Contractor: The Canavan Group
Construction Budget: undisclosed
Architectural Style: Tuscan
Use: stables, demonstration building
Square Footage: 4,944 s.f.
* 4,368 s.f. (lower level)
* 576 s.f. (upper level)